Remoran Wave 3
Remoran Wave 3 -hydrogenerators are available on two variants, designed for different speed ranges.
Remoran Wave 3GS is optimized for 3-10 knots speed (max. speed 12 knots)

Remoran Wave 3GD is optimized for 5-15 knots speed (max. speed 20 knots)
You are able to see the power and current graphs below.
Remoran Wave 3 Sales package

Sales package includes everything you need for installing the hydrogenerator to your boat.
In addition to the products below, the package includes mounting accessories, ferrite filter and mounting instructions.
Warranty 2 years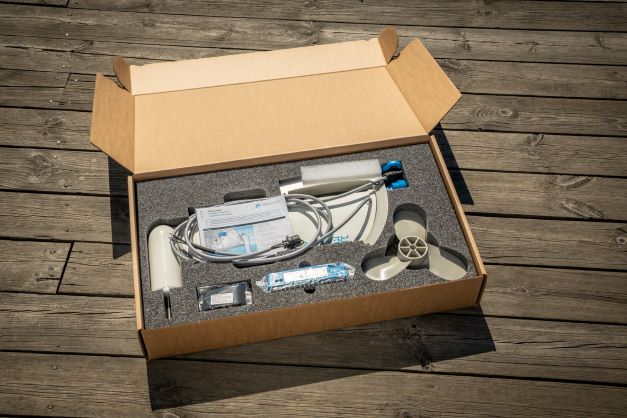 Well-designed packaging protects the hydrogenerator during transportation. Package can also be used to store the unit.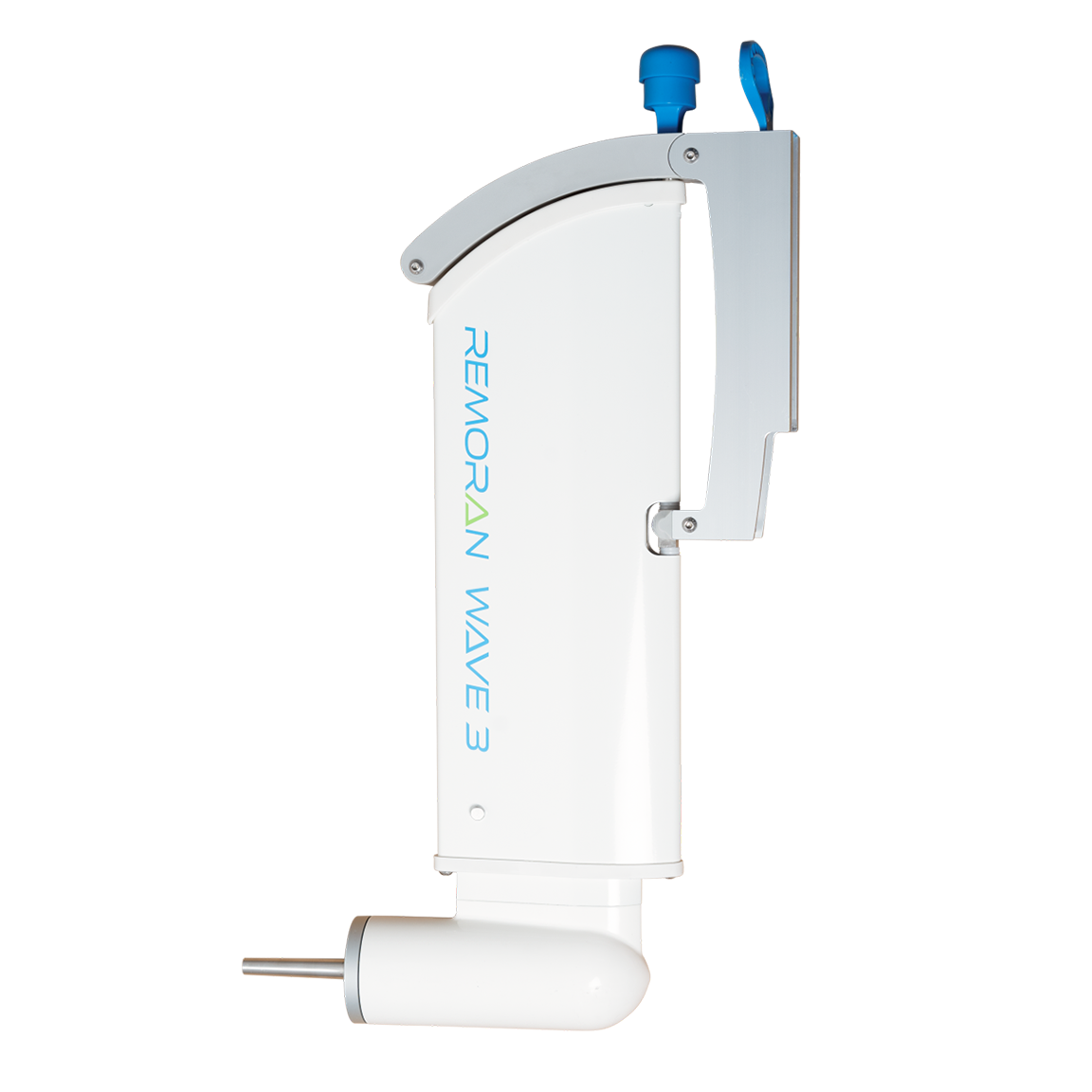 Outboard unit (Variants: GS, GD)
Choose the variant from two options: GS and GD, based on the speed of your boat

includes a 2 m fixed cable with female connector and a 2 m generator cable with male connector

Handle for lifting includes snap lock to rail

Innovative angle adjustment 45 degrees

Telescopic blade. Small form factor for easy storage

Aluminum rig

Weight only 7,5 Kg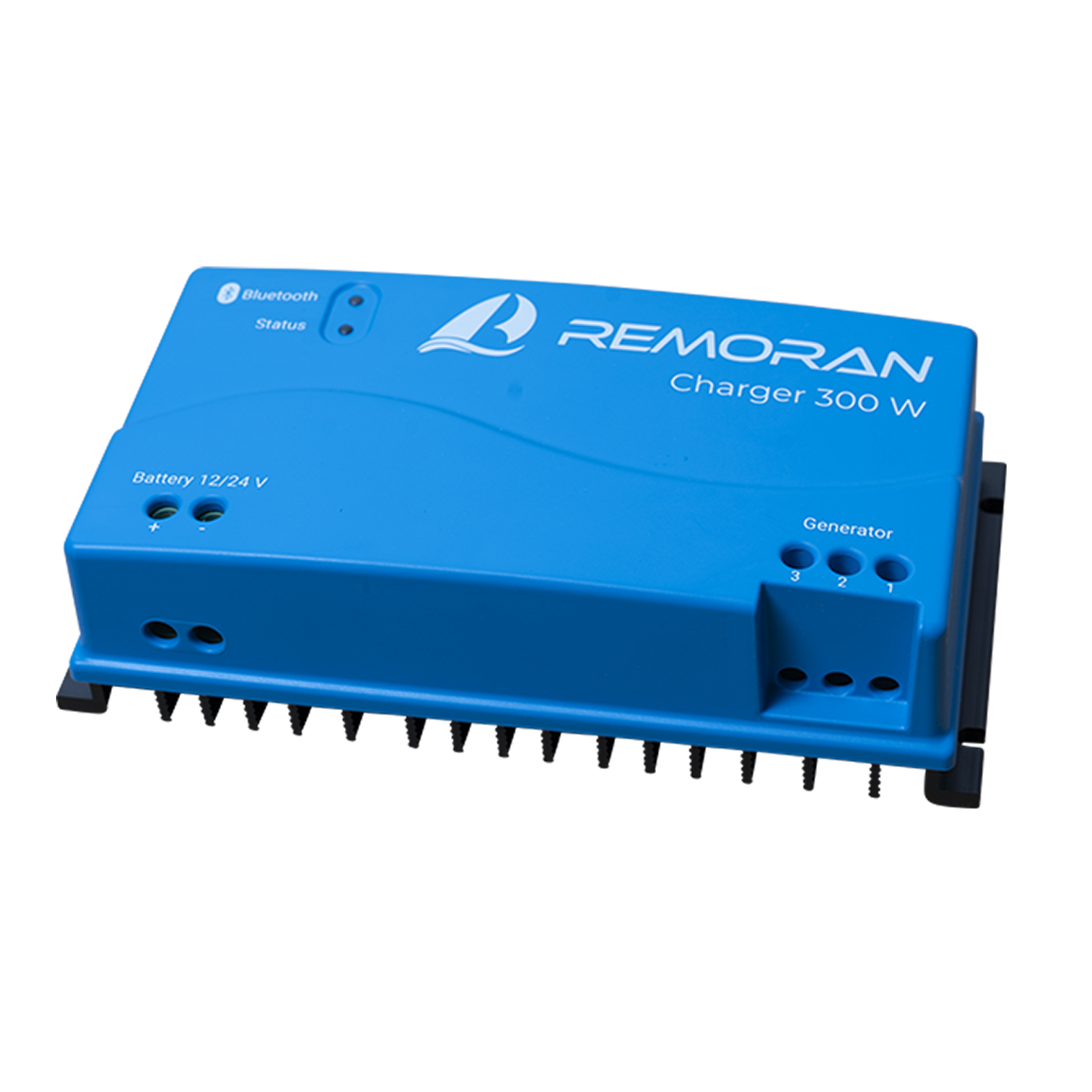 Remoran Charger 300W
Power: max. 300W

12V / 24V (automatic detection)

Overcharge protection

Suits for PB, AGM, Lithium batteries

Smart charging with battery maintenance algorithm

LED indicators for charging states and error reporting

Collects information about the charging process viewable using our mobile app

Bluetooth connection to your mobile device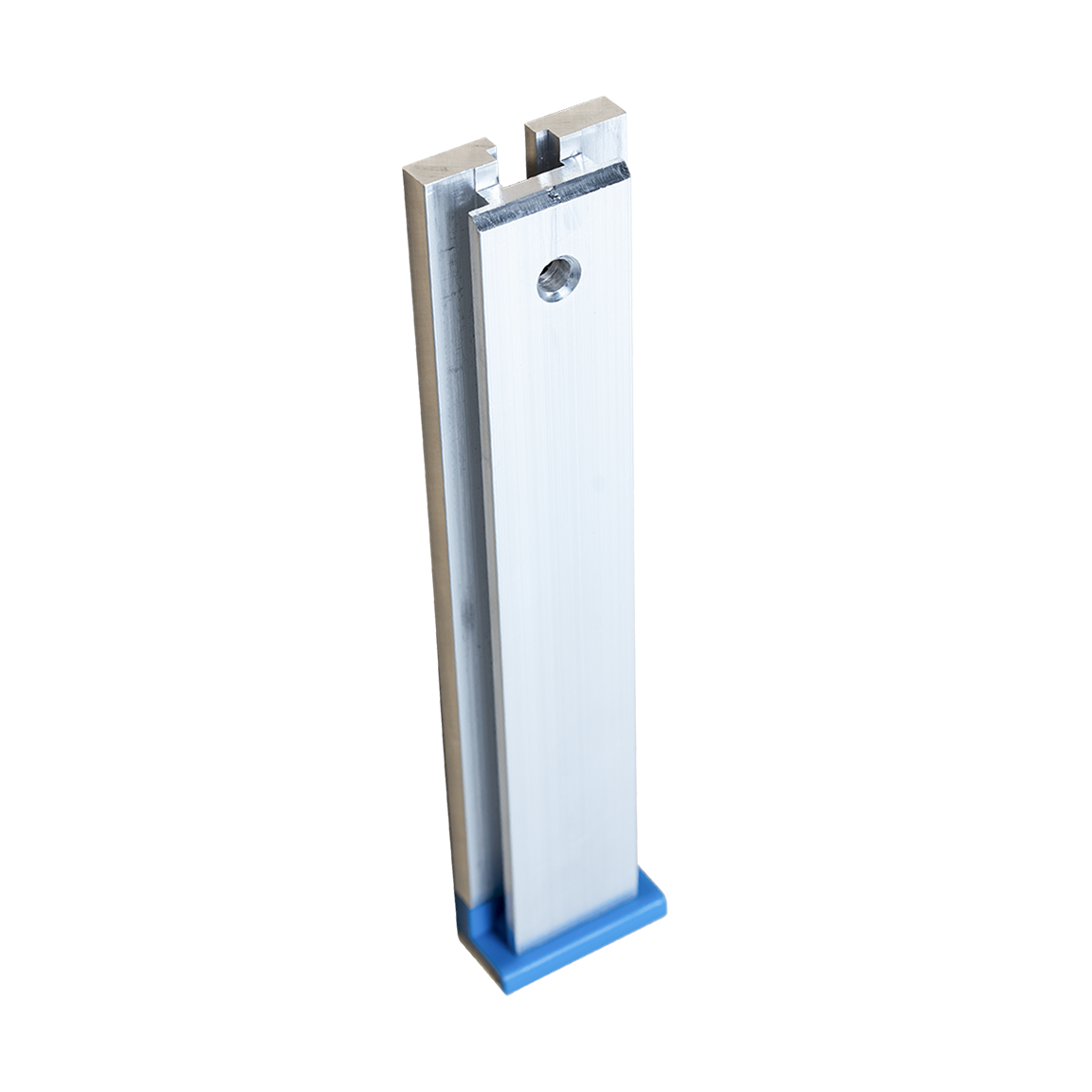 Mounting rail
Small but sturdy mounting rail

Aluminum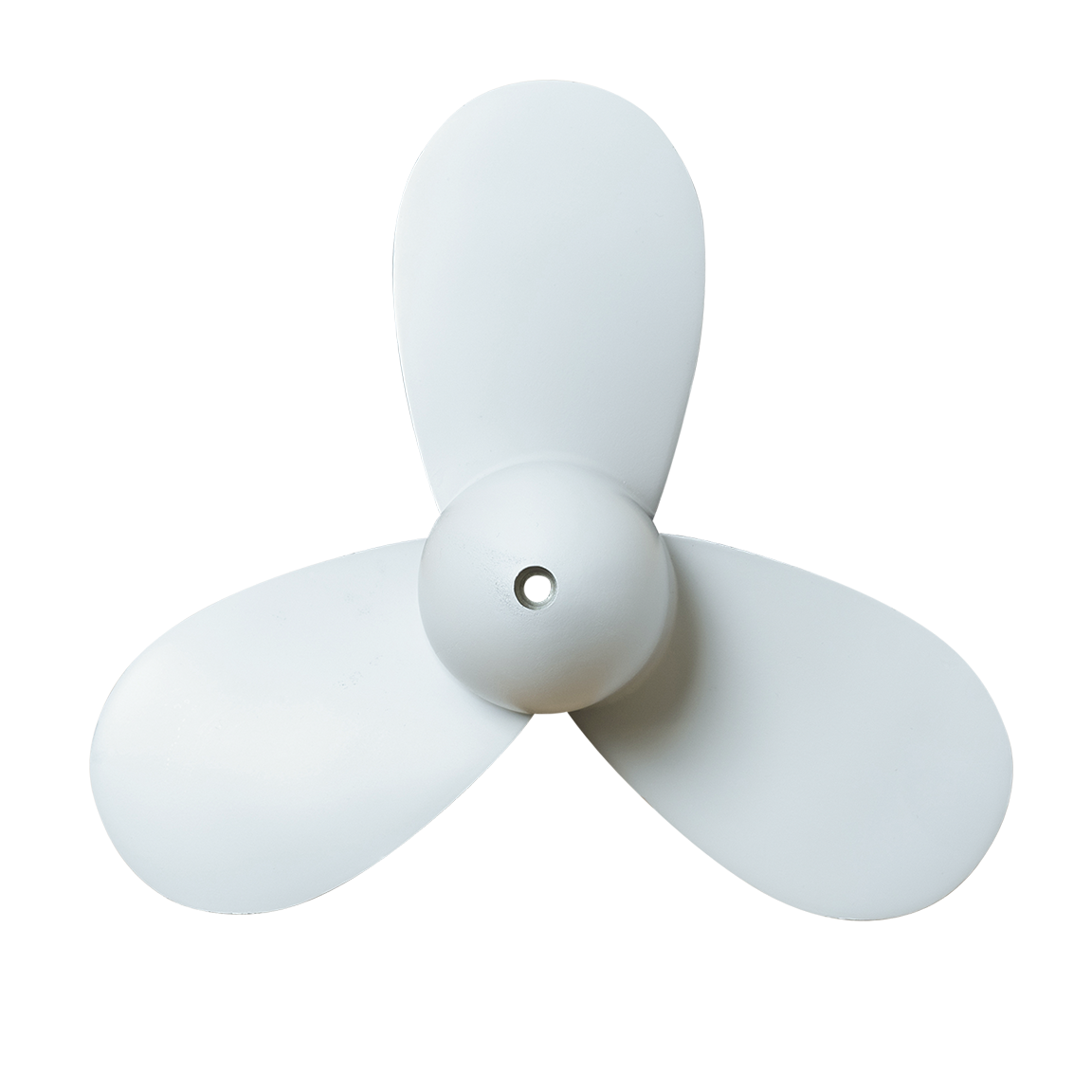 Turbine
3-bladed turbine for all speeds

Durable, fiber reinforced plastic

Designed specially for Remoran Wave 3 -hydrogenerator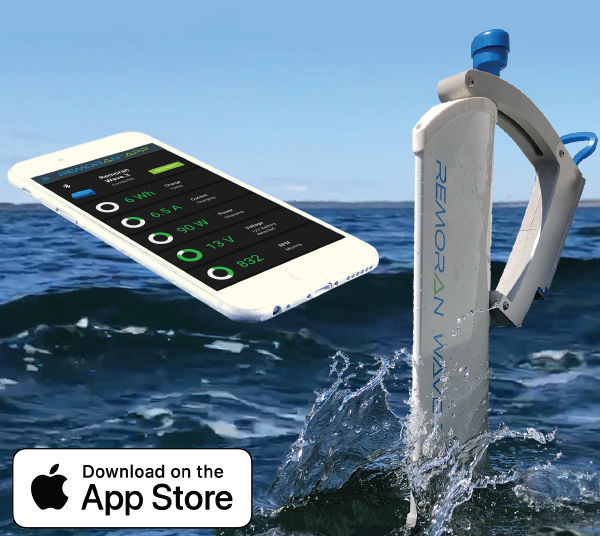 RemoranApp - easy monitoring
Stay up to date on the status of the charging with your mobile phone. Just download the RemoranApp via your phone's app store or use the Web App in your computer's Chrome browser. Remoran Charger 300W uses a Bluetooth Low Energy connection to make the connection to your mobile device.
NOTE: Remoran App is not required to use our hydrogenerator, it is completely optional and is provided free of charge for our customers.
INSTALLATION PLANNING SERVICES

Remoran Wave 3 is simple to install on most boats.

If you are uncertain on how to install the hydrogenerator yourself, we will help you to get started. Send us information about your boat and we will make an installation plan for you!
Are you a retailer?
Want to sell our products? Contact us now for more information.